Rabindra Nazrul Jayanti – 2015
Saturday, June 20, 2015
1:00 pm - 4:30 pm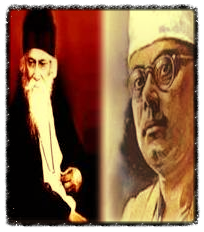 Dear friends let us commence the events of this year by getting closer to our roots. LMBCS invites you to an afternoon of song, dance and a mouthwatering late lunch.
Program:
Cultural program from ESP and Bangla School.
Song and dance from Nazrul Islam.
Rabindra Dance Drama consisting of an amalgamation of five important dramas from Tagore.
We have arranged for delectable late lunch around 3.30 pm after the cultural program and we wrap up strictly by 4.45pm.
Please indicate in your RSVP if you are a vegetarian.
Tickets:
Members eat free.
Non-members: Individual meal – $10 Family meal (maximum of 4
people) – $15 (waived if become members)
R.S.V.P. soon through [email protected] or www.lmbcs.org by June 10 to confirm your attendance.
PLEASE NOTE: Parents MUST accompany their children to the washroom.
Disclaimer: All children are the responsibility of their
parents please ensure supervision at all times.
Membership: LMBCS members kindly renew your annual membership fee of $40 for individual and $80 for family if you have already not done so.