A brief history of LMBCS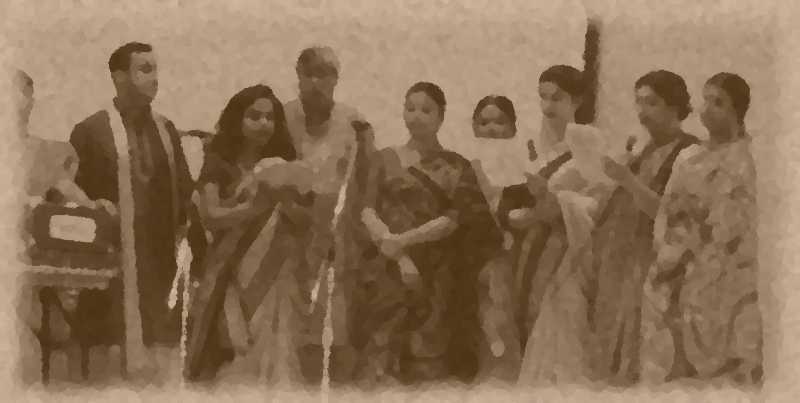 Bengalis are relatively newcomers to the Lower Mainland of British Columbia, having arrived on these sparkling shores much after their compatriots settled in eastern Canada. But from the early 1960s onward Bengali-speaking immigrants from West Bengal and other parts of India began to trickle in, followed several years later by substantial numbers from the new country of Bangladesh. Small as the Bengali community was in the late '60s and early '70s, it was a closely-knit group, finding common interest in a shared language and memories of a land they had once walked. It was to keep alive this sense of community that these friends came together as an organized cultural group.
It was a cool Vancouver fall evening in 1977 when the Unitarian Church at 41st Avenue and Oak Street in Vancouver saw an enthusiastic crowd of Bengalis gather in its meeting hall to talk about a new addition to the Lower Mainland's cultural diversity. There was some debate about the name for the society we were thinking of. "Prabasi" was an obvious name but it had been already taken by a Toronto group. So we settled on the rather clumsy but clear name the Society now has. The aim of the founding members was to create a secular and non-political platform for Bengalis. To that purpose, no plan was made to hold religious festivals and for the first two or three years the Society did not hold the two major annual pujas of the Bengalis, Durgapuja and Sarasvati puja. However, the events were later included with consensus from majority of the then members.
Among those present at that first meeting were Barun, Purnima and Shyamal Gupta, Narayan and Parbati Gupta, Matin and Nargis Ahmed, Rajendra Prasad and Kaberi Ghosh, Prasun and Suchitra Mitra, Debabrata and Samita Guha, Chinmoy and Aruna Banerjee, Sasanka and Josephine Ghatak, Arun and Mamata Dalal, Bhupati and Tapasi Dalal, Bhola and Hashi Das, Shyamali and Lee Tan, Tirthankar and Mandakranta Bose.
Two years later, in 1979 The Lower Mainland Bengali Cultural Society of BC was launched as a registered non-profit charitable organization under the Societies Act of B.C. The Society's constitution was framed by Lee Tan, Arun Dalal and Dr. Chinmoy Banerjee.
Content courtesy: Dr. Tirthankar Bose