About LMBCS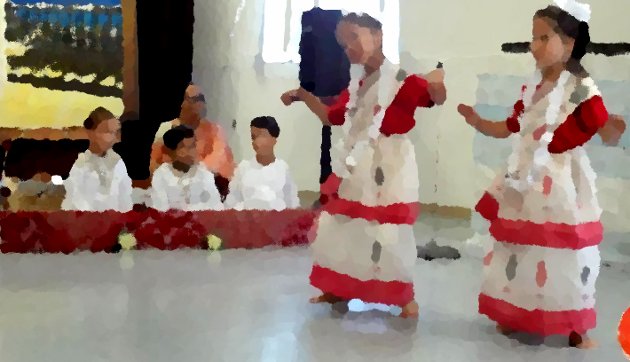 Lower Mainland Bengali Cultural Society of British Columbia, Canada, is a registered non-profit charitable organization promoting Bengali culture and heritage in Vancouver and lower mainland through various socio-cultural activities and events since 1977. LMBCS is a non political organization. We are proud to be a part of Canada's multicultural society. We strive to foster and carry forward Bengali traditions and values along with other great traditions in the lower mainland area.
We do it so that the younger generation growing up here, doesn't miss out on their Bengali roots and the older generation can preserve the culture and relive the festivities.
Our events are great opportunities to get a taste of rich and diverse Bengali festivals, literatures and art. You also get to meet the local Bengali community, in a family oriented setting. We currently have many members who attend our events and get-together.
Whether you are new to the Lower Mainland or want to start getting involved, we have a spot for you. We want you and your family to join us for our next event. Check out the events page for a list of upcoming events. If you like to get in touch with us, send us a message from the contact us page, and we will be happy to talk to you.