Rabindra Nazrul Jayanti – 2016
Saturday, June 25, 2016
6:00 pm - 10:00 pm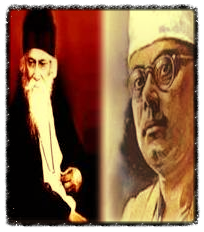 We are absolutely thrilled to announce that we are going to host our very first event as the new E.C of LMBCS. Spring is finally here and thus it is the ideal time to celebrate the literary gems of Rabindranath Tagore and Kazi Nazrul Islam on the 25th of June, at Douglas Community Center, 6-10 pm.
To make the event a great success,we request your participation as a performer/volunteer or even as an audience. We need your constant support so please contact the Executive Committee by the 31st of May.
We will confirm the details of the evening as soon as the participation requests are in.
Tagore once said "Music fills the infinite between two souls", so please join us and lets celebrate a musical 'Rabindra -Nazrul Sandhya' together.